Aberdeen Soroptimist Housing Society Ltd
Assurance Statement
Please find our assurance statement below:
Annual General Meeting (AGM)
The Aberdeen Soroptimist Housing Society Ltd., wish to invite you to our Annual General Meeting which will take place at 6.00pm on Monday 22nnd July 2019 in the Garden Room in Midstocket Church, Harcourt, Aberdeen.
The following papers are available to view.
Accounts
Freedom of Information
Aberdeen Soroptimist Housing Society Ltd is a local organisation of charitable status. Osprey Housing became the managing agent for the Society in June 2008 and have taken on the role as their housing services provider.
The Society provides 1 bedroom flats for single women of over 60 years of age and accommodation for a person with disabilities and their carer.
Formed in 1983 by Dr. Mary Esslemont, who left in her will Mile End House to the Soroptimist International of Aberdeen, with the sole intention of providing housing to women over 60 years of age. In a collaboration with grant funding and Scottish Homes this body regulates Housing Associations and other Registered Social Landlords just like Osprey Housing.
The Society is managed by a voluntary Board of Directors.
Information on the board members will be available here shortly.
Currently our site is undergoing maintenance, for an freedom of information request please contant This email address is being protected from spambots. You need JavaScript enabled to view it. . Also see more details from Osprey Housing Freedom of Information section.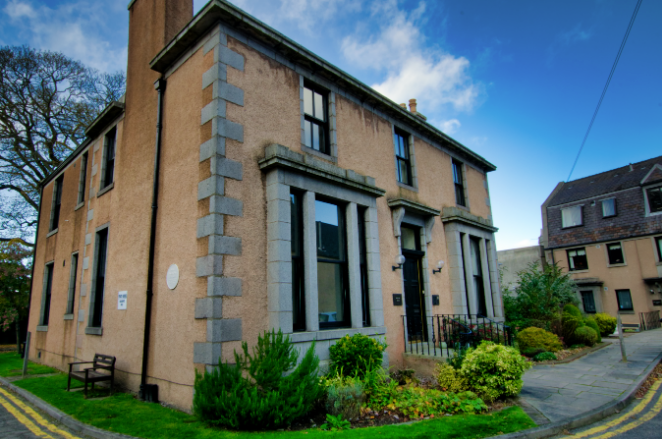 If you would like to learn more about Soroptimists download our tenant handbook or visit the Soroptimist International http://www.soroptimistinternational.org/ web site.
If you are interested in applying for a property, please download an application form.
Contacts
Chairman - Alison Mitchell
Housing Officer - Laura Downing
Tel:01224 548023
E-mail: This email address is being protected from spambots. You need JavaScript enabled to view it.