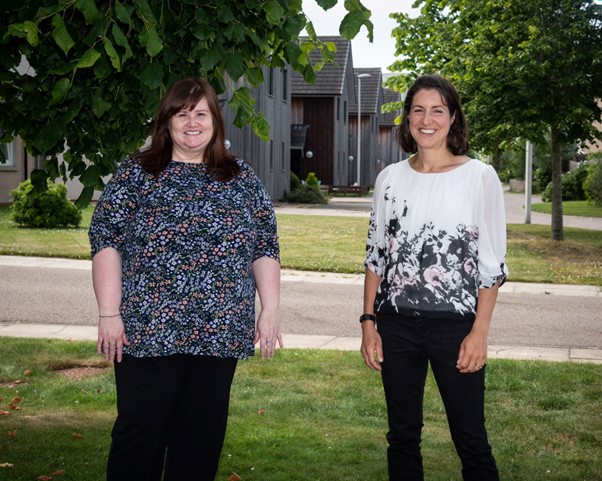 Osprey Housings Tenancy Support Officers Catriona Leggat and Elaine Bowie (L-R)
It is now one year since Osprey Housing introduced the Tenancy Support Officer role and the demand for this service has been high.
Tenancy Support is now an essential part of Osprey Housings customer focussed approach and helps to increase Tenancy Sustainment.
Over the past year the Tenancy Support Officers have assisted over 150 tenants across Moray, Aberdeen City and Aberdeenshire with a variety of support issues including:
Assisting with Scottish Welfare Fund applications
Sign posting for services dealing with everything from isolation to mental health issues
Issuing vouchers to help tenants facing fuel poverty
Referred tenants for food parcels
Arranged Christmas parcels through Mission Christmas
Helped with benefit advice, advised and assisted tenants looking for alternative accommodation
Assisted tenants to gain grants to help with rent arrears, sourced furniture, flooring and white goods. Sign posted tenants for help with hospital costs
The list goes on!
Support can be offered on either a short or long-term basis dependent upon the individuals requirements.
If you feel that you are in need of support to help you sustain your Osprey Housing tenancy, please contact us by emailing This email address is being protected from spambots. You need JavaScript enabled to view it. The Tenancy Support Officer for Aberdeen City and Aberdeenshire is Elaine Bowie. Elaine works Wednesday to Friday each week. The Tenancy Support Officer for Moray is Catriona Leggat and Catriona covers this area on a Monday and Tuesday. The Tenancy Support Officers work alongside your Housing Officer to provide you with as much support to help sustain your tenancy.